YAKIMA
The river is dropping hard and warming with the hot weather.   Fish are scattering and moving off the banks and to the oxygenated water. Crane flies and summer stones are effective on the surface. Stones, caddis pupa, and small streamers effective subsurface.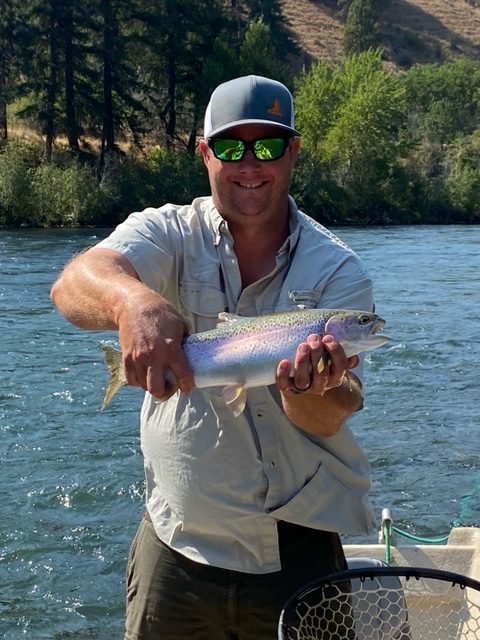 KLICKITAT
Recent image when the river came into shape.
That fish was hooked on this fly with 10 feet of T-11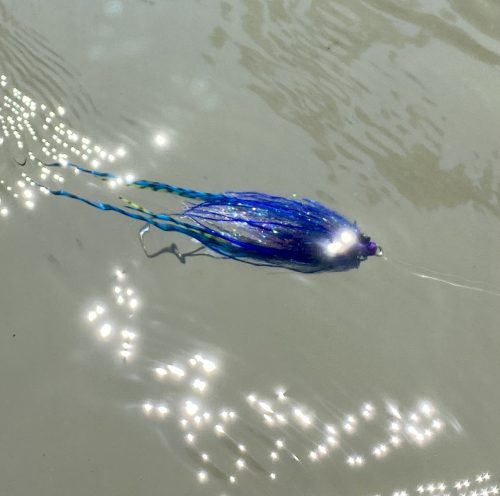 Although one year of better returns isn't Valhalla, it sure is nice to see some fish in our rivers.  It would also be nice to see management that protects the wild fish in the cold water sanctuary river mouths that enter the Columbia, but what do I know, I am just a guide.
The Klickitat has been pretty darn dirty do to nearly 3 weeks of 95-100 degree temps on the south slopes of Adams.  There have been a few days when the river cleared up with the cooler weather and the fish were happy:)
We will be running our program from about the 20th of Sept to the 20th of Nov this season.  Cooler weather and better clarity will hopefully prevail.
UPPER COLUMBIA
Overall the fishing has been average at best over the last week.  Water is in good condition.   Fish are in great condition, they have just been hard to catch recently. A variety of tactics including the dry fly, a swung fly and nymphing have all produced.