We saw 63 degrees yesterday on the Klickitat river….Wow! Completely opposite of 10 days prior. The river is WAY out of shape currently.
Prior to the blow out yesterday I would call the fishing Swingtastic and Nymphoric – Pardon the rhetoric.
Hopefully we will see conditions good enough to fish again prior to the closure.
Brandon Bischof with a wild Klick Hen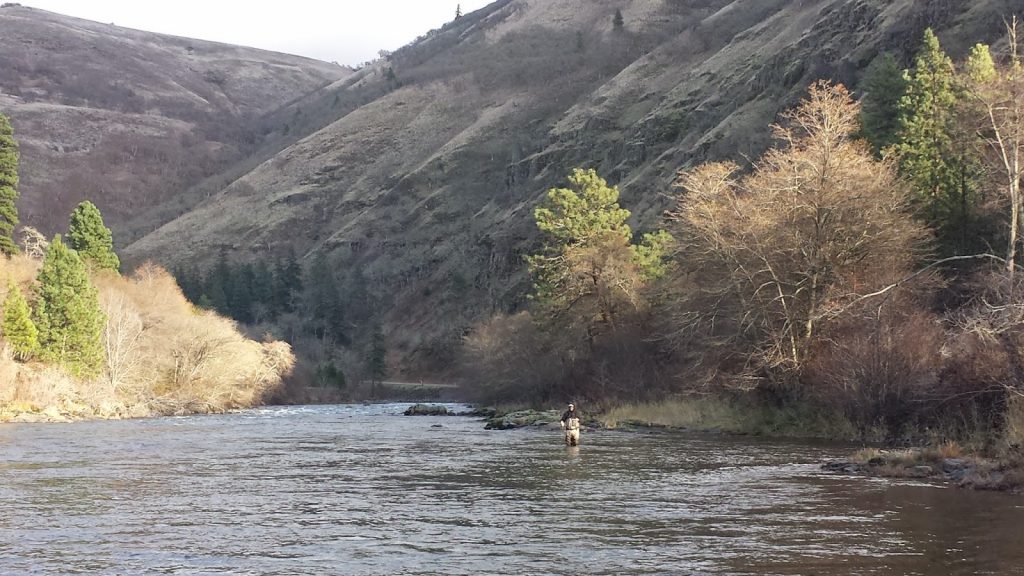 Just fishing