YAKIMA
The Yakima just keeps keeping on…. Dang good fishing.  Water is dropping and should be bottomed out here in the next few days.  Water temps are a bit  on the high side and we are looking forward to the cooler weather.
Unfortunately the lower river and canyon has been inundated with fire and has been closed.  Luckily no houses have been lost.   It appears the current weather pattern is certainly more favorable after the crazy winds of the last few days.  The lower canyon is now open:))
The streamer fishing has been goooood. Everyday is diffenrent.  Some days they like the Sparkle Minnow.   Some days they like the Sculpzilla.  Having an arsenal of streamers is a good idea.
The dry fly fishing has been OK .  Summer Stones, Craneflies , October Caddis, Terrestrials and some Caddis make up the mix.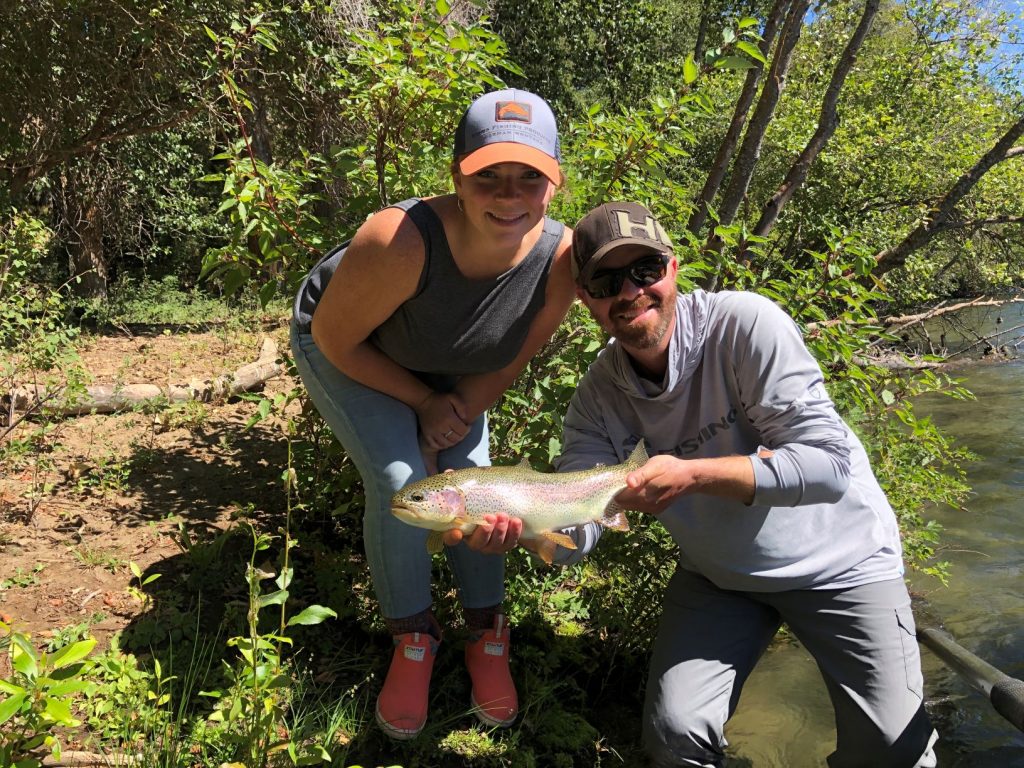 UPPER COLUMBIA
As per usual…..The fishing on the Upper  Columbia is anomaly.  Trout fishing in 100K CFS . It is what it is,  Regardless, All tactics have proved to be worthy.  Water temps need to cool down a bit and we are looking forward to a 'Less Hot' weather pattern
Check out that fang!
KLICKITAT
Continue to run MUDDY… Praying for cooler weather.