Again we are certainly in need of some water and it is coming.
Everything is low and really clear except for the Queets and Hoh.  The rivers will definitely shoot up this week from the rain coming Monday-Thursday.
Recently we have met with success on both the bobber and swing.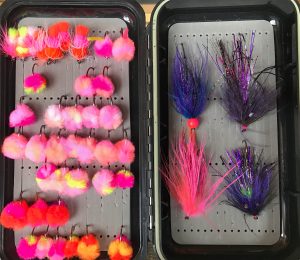 Check out the Catch Magazine video – Pacific Northwest Steelhead – Realistic look at swinging a fly. I spent 3 days on the water, 6 steelhead encounters – 4 fish on, 2 other major grabs and 1 fish landed. Some adventures produce more, some less, but this is an uncensored look at my 3 days.