YAKIMA
At Fall levels and fishing consistent.
 The big bug recently has been ok to good; predominantly Craneflies and October Caddis.  Watch for that to change  and striking out soon.
The later Fall can be listed as the Far and Fine on the Yakima  Don't get me wrong, a streamer and the like will continue to catch fish of course, but the big dry flies will lighten and become non existent soon.
#14-20 Nymphs  WD-40's, Brassies, Blue Wing Epoxy Jigs, CDC PT Soft Hackles, YB's
# 14-18 Soft Hackles  Iron Dun, Yellow and Partridge,
#18 BWO Quigley's, Parachutes, Sparkle Duns,
#16 Mahogany Duns  Quigley's, Parachutes, Sparkle Duns
#14-16 Fall Cahills  Quigley's, Parachutes, Sparkle Duns
#10 Craneflies
#8 October Caddis
KLICKITAT
Plenty of fish in the river:)) Just been a tough one to get any water consistency on.  We just finally came into shape from to much heat and now we are dealing with rains…..
UPPER COLUMBIA
Up and down this Fall season.  Average to tough fishing overall.  Water levels have been way higher than normal with very little bug activity.
KVICHAK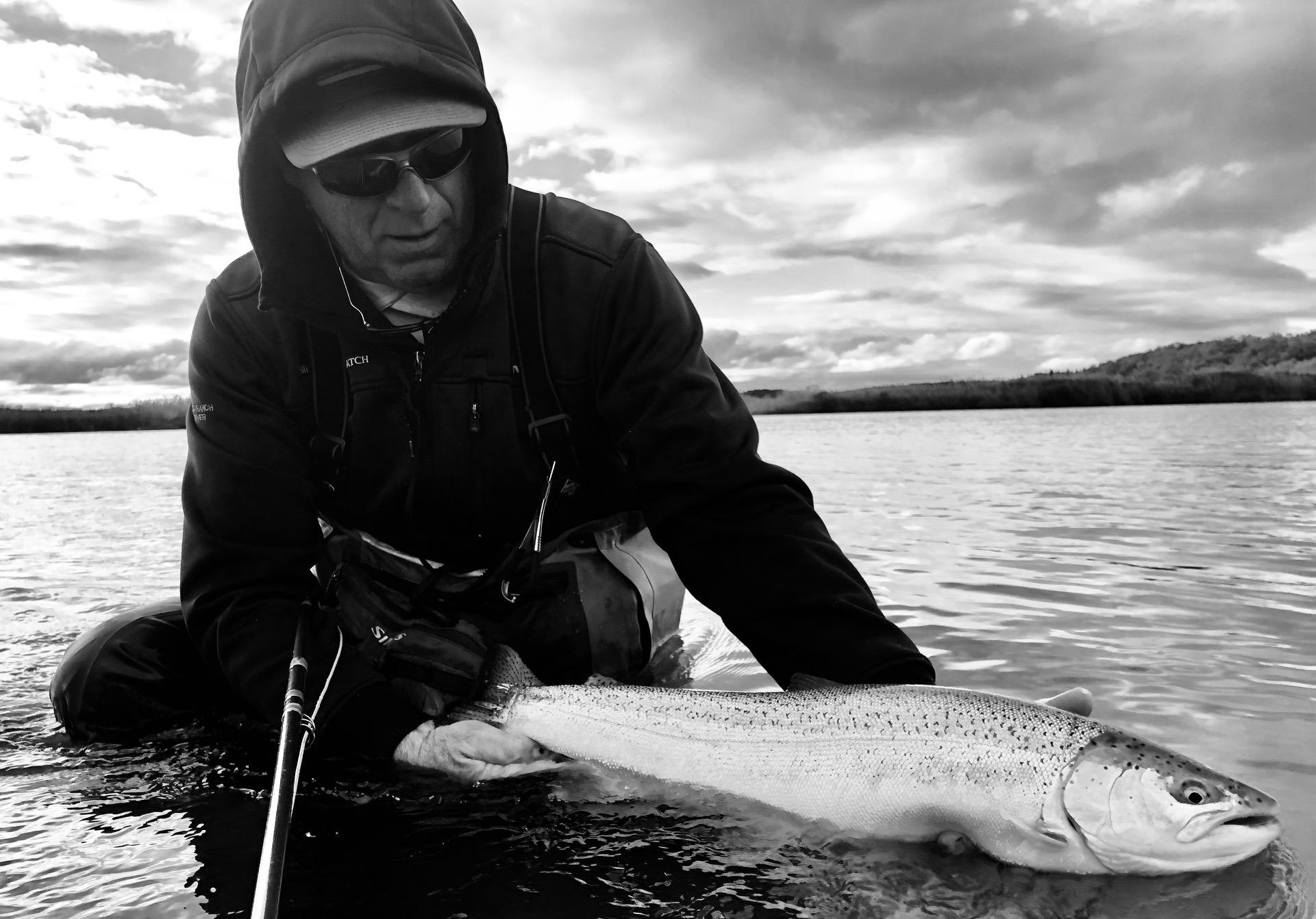 We met with some good success this fall on the Kvichak.  Not many salmon in the river this year which most likely equates to fewer rainbows coming down from the lake.  Regardless, good fishing!
Entire trip was two hand swingtime:))
2021  Dates – more to follow
June 8-19
Sept 19 – Oct 9