The Yakima has been fishing good when the river is in shape. Currently it is looking greatand should stay that way for quite awhile.
Techniques include;
Swinging flies
Stripping flies
Nymphing
Current hot nymph bugs include;
# 8-12 San Juan worm variations
#8-10 Stoneflies – Pat's, Peacock double bead etc
#14-16 Rock worms, Princes, Lightning bugs, Perdigons, YB's
San Juan Variations….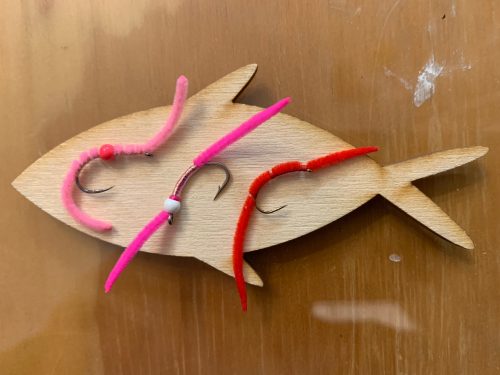 Current Streamers
#6-10  Sculpzillas, Sheila Sculpins, Dali Llama's. Wolly Buggers, JJ's