Reasonable fishing on the Yakima recently. Some adult Skwala action, some nymphing with Skwala nymphs and San Juan worms. Very light BWO action and a bit of Streamer fishing here and there.
A little on
Shallow Water Nymphing
Blue Wing Olives are Mayfly Swimmers and they originate/live in slower and a bit deeper boulder strewn runs.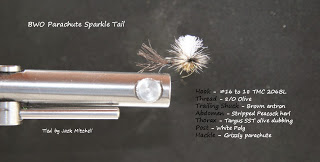 March Browns are Mayfly Clingers and they originate in riffles. Although we haven't seen any yet, they are just around the corner!
WATER CLARITY
Upper Proper 4 feet
Upper Flatlands 5 feet
Upper Canyon 4 feet
Farmlands 4-2 feet
Lower Canyon 2 feet
BUGS OF THE WEEK….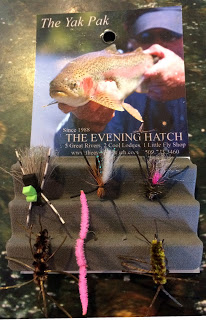 Top left to right
Catch Skwala, Bullet head Skwala, Hi Vis Skwala
Botthom left top right
Brown/Black Pat's, Pink Worm, Olive Pats