YAKIMA
The Skwala hatch is happening on the Yakima and the fishing has been good sub surface as well as on top…..The entire river has been fishing.  Every day is different however.
Best bugs lately include
#10 Unit Skwala
#8 Sculpzilla in Olive
#12 Olive and black Pats
#14-16 March Brown Trigger nymphs
#18 Red Brassie
UPPER COLUMBIA
Good fishing and the catching has been slow to good depending on the day. Flows are low  and the  lake level is on the drop as well.
Swing tactics predominantly with some nymphing and softies here and there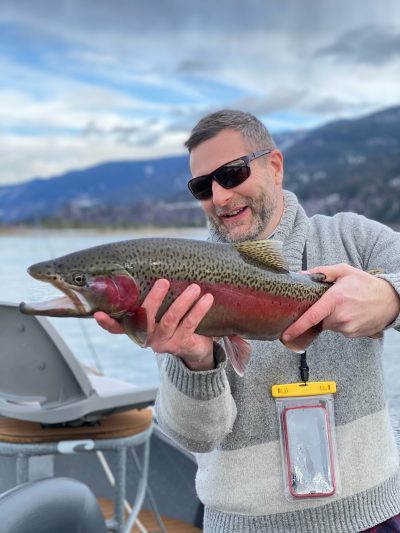 OLYMPIC PENINSULA
Derek with his first OP Steel
All rivers south of the Hoh to Willipa bay have been closed leaving only the Hoh and Quileute systems open.
Our early season  south of the Hoh was pretty dang good. The last week fell short of good and in fact was real slow.