YAKIMA
Fishing and catching has been average to good depending on the day.  We have seen some nice fish throughout the system.  Dry flies, nymphs and streamers have all produced
Bugs include
Summer Stones #4-6
Yellow Sallies #14-16
PED's # 16
Caddis #16-18
Terrestrials
Controlled twitches with the summer Stonefly or Hopper can be enticing for the trout.
Water temps have been a bit marginal in the afternoon, especially down low in the system.  Handle with care.
Tip of the day – The Upper Canyon from State boat launch to the Diversion Dam is almost like another river, especially at this time of year.  Small terrestrials can be key…..For example – #16 Green Leaf Hoppers #16 Red and Black Ants #14-16 Black Beetles  Don't be afraid to drown the pattern as well.
Nice trout for Westy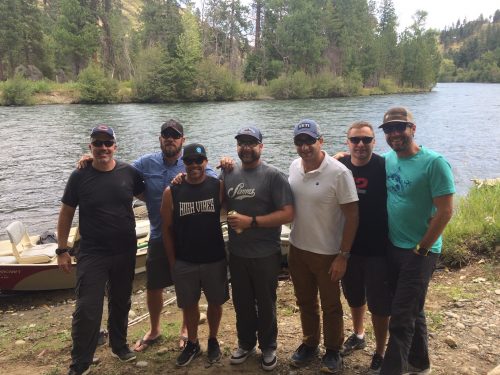 Forsythe Crew
KLICKITAT
Recently there has been minimal cycle due to the big heat and the river has been Willie Wonka like.    However,  the weather pattern looks favorable over the net week for a way better cycle.  Although the numbers are not great, there are definitely fish….. In fact reasonable:))