YAKIMA
This river is fishing GREAT….What is on the menu?
October Caddis
Crane flies
Summer Stones
Water is dropping fast as the yearly 'flip flop' is taking place
KLICKITAT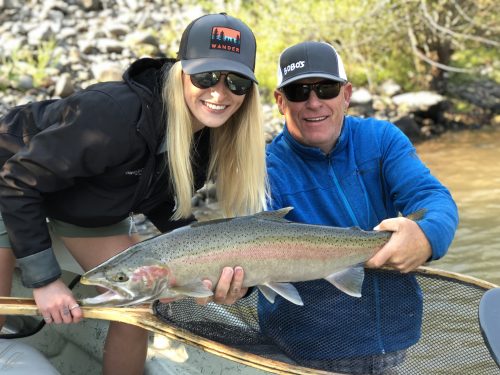 The river has been on a cycle that has been average. Clarity is ranging from 10 inches to 2.5 feet depending on time and zone. Fishing has been average….
For one reason or another the swing fishing has definitely been better down low in the system as compared to up high.
Swing colors
Black and Chartuese
Little Pink and Orange
For nymphing…
Beads, Jigs, Stoneflies  and Yarn
Great people at The Ranch so far this season…..and some great food!
UPPER COLUMBIA
Over all fishing has been average.  Dry flies, swinging and nymphing have all produced.  Cooler weather coming for the entire state including the Columbia highlands…..