I was told we don't update enough… Well it appears that is the case as the last report was quite awhile ago.
WINTER STEELHEAD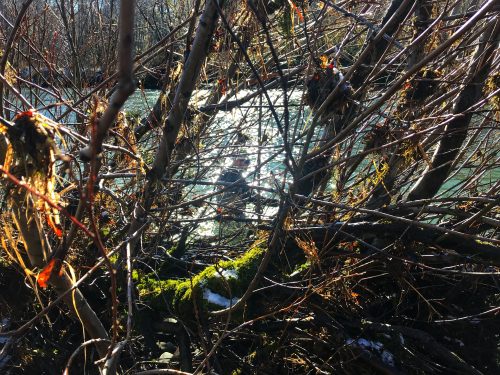 Winter Steelhead fishing has been all over the board, as per usual;  50 miles per hour gusts, sun, rain, snow!   You know what they say, an inch of rain a day helps keep the swing away.
All tactics have caught fish.  Yesterday's fish came on a pale pink Squidro tied by Larry who came out from Michigan to catch some sea going Steelies.
YAKIMA RIVER
Some good to great fishing recently and also some tough fishing based on weather.  No adult Skwalas yet for us …..That doesn't mean there haven't been any.
Suggestions
Turd and the worm – # 10-12
Streamers – Sparkle Minnows and Sculpzilla  #4-6
Blue Wing and Midge nymphs  #16-20
Caddis larvae  #14-16