YAKIMA
Fishing at this time of year can be good.  We have been promoting this time of year, 'Kinda like a broken record' since '92,  when they opened the river up year round.   Overall the promotions really haven't worked because the river is for the most part empty:)  Maybe that is a good thing.
Water temps   36-40 depending on time and one
Water clarity   6-8 feet
To learn more 
WINTER STEELHEAD
Some hatchery fish and a few wild fish showing up here and there.  We have not been on the water chasing steelhead much at all recently, but we will be soon!
For our Fish and Stay availability starting Feb 7 – link here
Our day trips are available now until April 15
UPPER COLUMBIA
Some reasonable streamer fishing recently ….  Big Streamers and a variety of sink rates based on depth and flow.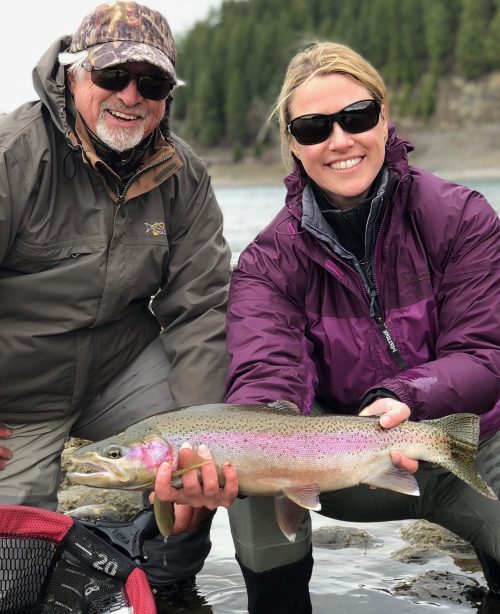 Water temps are 38-40 degress
Clarity is 8-10 feet
Take advantage of our early season SPECIAL.  Also we have a few prime time Drake dates and Fall dates left:)))