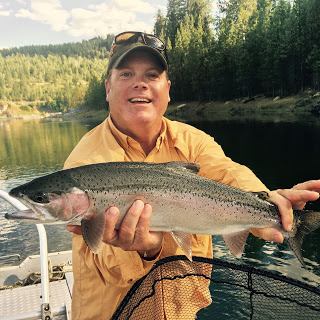 The Upper Columbia surface water temps in the American Reach are ranging from 64-66. Plenty of cold water at lower depths. The 15′ Spring/Summer hatch season is pretty much over….We are heading into transition time. Terrestrials and then Fall hatches.
Typically, from July 25 to Aug 20 we don't do many trips during the transition time. Fishing can be a bit persnickity yet there are some nice ones to be had as seen below…
Jim Eaton landed this 23+ incher on a hopper recently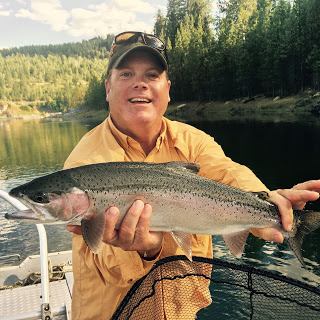 We are looking forward to the fall season!