YAKIMA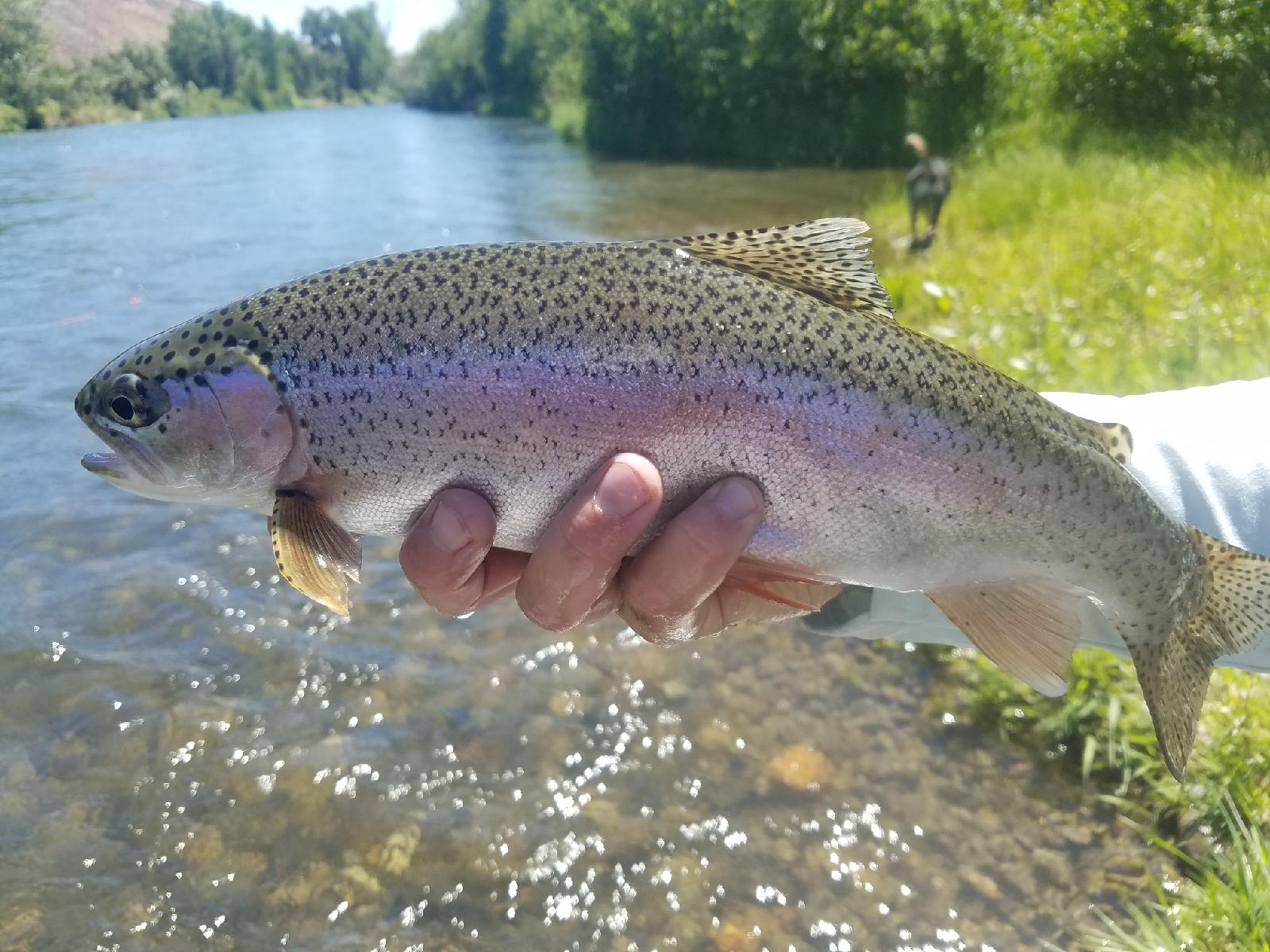 Strategy generally includes longer floats at this time of year looking for the opportunistic fish.  Anchoring down here and there can be productive but generally 'on the move' is the game plan.  Water temps have recently bumped up a bit and are ranging from 60-67 depending on the time and zone.
BUGS OF THE DAY
Summer Stones
Yellow Sallies
Yellow Mays
Caddis
Hoppers, Ants, Beatles
CADDIS have been strongest at the end of the day in various locations.
Nymphs/emergers -> YB Soft hackles in #14 -16, Classic soft hackles in a standard Hares Ear,   Hares Ear's,
Adults -> Egg layers, Quill Tent Wings
YELLOW SALLY STONES have been the strongest mid day. A variety of dropper nymphs have been effective for the Sally.
Nymphs ->#14-16 Iron Sally, Gold Lightning Bug
Adults-> Yellow Elk hair,
SUMMER STONES have started for the 18 season.  They are not in full swing but certainly worthy.
Nymphs -> #4-8 Pat's Stones in Brown, Tan
Adults-> #6-8 Chubby's, Tarantulas,
PMD / YELLOW MAY 
Nymphs -> #14-16 Hot Spot Jig
Adults -> #14-16 Sparkle Dun
TECHNIQUES USED LATELY
Dry Flies
Dry Fly and dropper
Nymphing with Indicator
Streamers
FLY PATTERN SUGGESTIONS
Yellow Sally Stone Nymphs
Prince nymph Variations
KLICKITAT
Not so pretty…..12 noon  7/26/18 at Wahkiacus bridge
UPPER COLUMBIA
Certainly some fishing to be had on the Upper Columbia currently but with the extended heat wave and waning hatches (except for the last 30 minutes of the day)   we are taking a break from the river currently.
Bugs include Caddis, Baetis, Hoppers
Here is a video that Jason from The Portland Fly Shop put together after his hosted trip in early July!